Eliminating the charitable deductions for the very rich will more than likely kill organizations that benefit from these types of donations.
While it might sound good to eliminate a deduction that is used by wealthy individuals, the ramifications for organizations such as symphonies would be devastating.  In tough financial times these organizations suffer because people give less and don't attend as many events as they used to.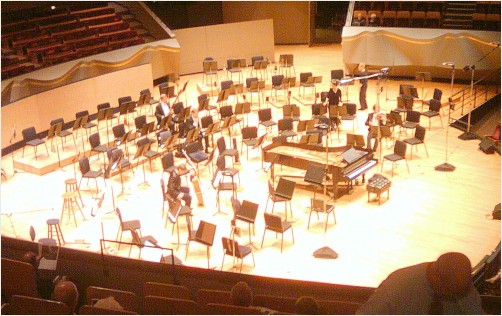 ABC News reported that the Obama Budget will cut charitable deductions as well as the mortgage insurance deductions for higher income brackets.
Not only will the Obama cuts hurt symphonies, but the Republicans want to cut funding for NPR and PBS.   Cutting funding to NPR delivers a double blow to symphonies.  The only stations that provide an outlet for classical music is NPR.  This will do harm to the existence of small radio stations and symphonies throughout the country.
Already many symphonies have tightened their belts in order to weather the financial difficulties of our times.  Some have had to declare bankruptcy.  Not only do the symphonies lose out, but their employees, the communities they serve, and the people who enjoy the services and revenues that these organizations provide.
It would be a sad day for the arts if these cuts and deductions are eliminated. Soon the stage could be empty.
Photo courtesy of the Author