Missing cheerleader Sierra LaMar was allegedly sighted approximately 1,000 miles away from her Morgan Hill home. However, these so-called sightings may not even be accurate, as many high-profile cases have proven. Even in the case of missing baby Lisa Irwin there were false sightings across the nation for months. So could Sierra have run away from home or was she truly abducted?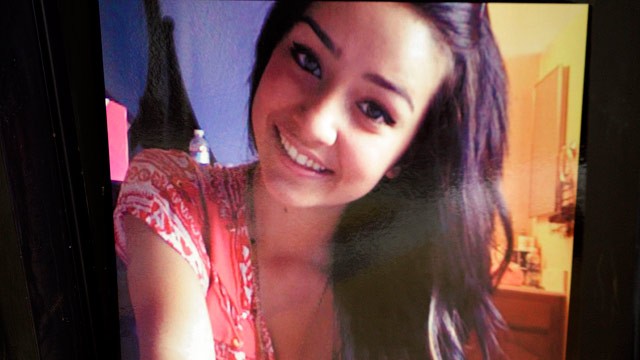 Some called-in tips have claimed to have sighted Sierra LaMar as far as Dallas, but in Phoenix, Arizona as well. If these sightings turn out to be at all accurate, that could possibly mean that the Morgan Hill teen ran away from home. Judging from her Twitter and Tumblr accounts, this could be a theory. Sierra seemed like a smart and cunning teen who was into older men, drug use and other things that could be considered "deviant." That does not mean that this young lady disappeared on her own, though. She could have fallen in with the wrong crowd which led to her disappearance.
If she is alive, and is truly being sighted in other cities, she could still be held against her will. Human trafficking is a growing problem in the United States and considering that Morgan Hill is just minutes from a city known to be occupied by drug cartels (Gilroy), this is a highly considerable theory. Police believe Sierra was abducted, even though it took them two weeks to release that decision. The lack of evidence in the area and lack of body as well have also shed some credibility on the idea that Sierra could be somewhere out of the area entirely.
Nonetheless, on this one-month-mark of her disappearance, Sierra LaMar is still missing and it's important that searches continue for the missing Morgan Hill cheerleader. Until she is found or any of these leads pan out, this case is still a potential abduction case.
Crime analyst and profiler Chelsea Hoffman can be found on The Huffington Post, Chelsea Hoffman: Case to Case and many other outlets. Follow @TheRealChelseaH on Twitter or click here to contact Chelsea directly.