A 3-year-old girl has become a bit of an internet sensation, but not because she's super adorable and talented. In fact, her amazing mind and ability to remember a complex collection of scientific terms has possibly revealed a true child prodigy. Her name is Rose and at just three years old she is certainly making her family very proud.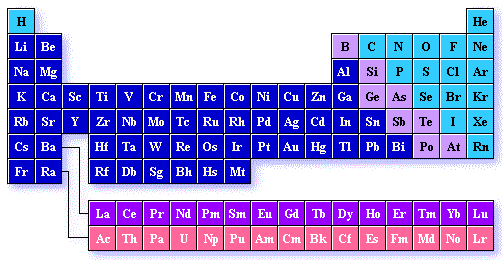 Rose is an adorable little girl who will undoubtedly grow into an equally as adorable woman, but boys be warned. This girl has brains! In the viral video you see below the entertaining tot displays the mind of a prodigy by singing the entire Periodic Table of Elements Song made famous by Tom Lehrer.
Can you believe that? As an adult it's difficult to remember a simple list of things to do, much less this extensive list of scientific elements. At 3 years old an average child is watching PBS and soiling her pants, but Rose is far ahead of that curve it seems. Here's to hoping this bright child has an amazing future ahead of her in a science field. She certainly has the memory recall for it!
Crime analyst and profiler Chelsea Hoffman can be found on The Huffington Post, Chelsea Hoffman: Case to Case and many other outlets. Follow @TheRealChelseaH on Twitter or click here to contact Chelsea directly.