Six-year-old Isabel Celis allegedly vanished in the middle of Friday night and still hasn't been found. Police in Tucson have been searching desperately for the girl, but it appears that there are doubts about the parent's claims that she was abducted from her room. In fact, police have publicly declared that they have found no evidence of a break-in, nor have they found any evidence to compliment an abduction theory at this point.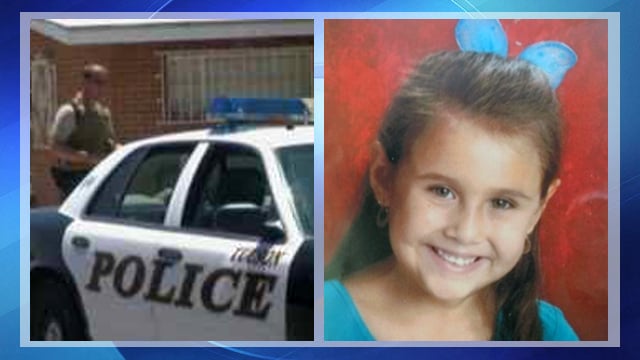 That's unfortunate, but it also mirrors the other high-profile missing children cases over the past year such as the disappearances of Ayla Reynolds and Lisa Irwin. In both cases the parents told detectives that someone broke into their home and kidnapped the children. In both cases, detectives have concluded that no evidence of break-ins were apparent.
So what happened to six-year-old Isabel Celis? Was she abducted by a well-prepared predator who left behind no evidence? Was she harmed by someone who knew her? Or is this another tragic case like the two aforementioned missing girls?
Justin Mastromarino, the family spokesperson, claims that the window in Isabel's room was left open, but detectives still insist that they've found no evidence to prove whether she was abducted by a stranger or not.
"We don't have an actual piece of evidence that points us in one direction or another so for example we don't have a piece of evidence that says she was definitively taken from the residence. We don't have any specific piece of evidence that tells us she left the residence on her own," said Sgt. Maria Hawke.
In other words, it seems as though the police are saying there is no definitive proof or evidence that compliments any theory of Isabel leaving her Tucson home. So was the window left open on purpose so as to make it look as though she was abducted? Or is the window being open something that has nothing to do with this? Detectives in Arizona, along with U.S. Marshalls and FBI agents, have been on top of this since early Saturday and there doesn't appear to be a reason to doubt anything they've released.
Hopefully more details come soon so as to reveal just what happened to this missing six-year-old child.
Crime analyst and profiler Chelsea Hoffman can be found on The Huffington Post, Chelsea Hoffman: Case to Case and many other outlets. Follow @TheRealChelseaH on Twitter or click here to contact Chelsea directly.