Six-year-old Isabel Celis is still missing after several weeks and there haven't appeared to be many updates in her case until recently. Now it's being revealed the Child Protective Services (CPS) are involved in this case. Just how and why is this government body involved in the disappearance of this 6-year-old girl?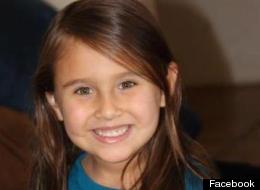 Police released a statement revealing that CPS is involved with the family due to the welfare of the other children in the home. In fact, Sergio and Rebecca Celis are now living separately because "one of the parents" is not allowed to be around the children.
Now, this is a strange turn of events that may in fact shed light on the disappearance of Isabel Celis. Which parent isn't allowed around the children? Is it Rebecca or Sergio? Is this something that adds suspicion among the detectives over this case?
It's usually rather normal for CPS to become involved in missing children's cases when there are other kids in the home. It's just absolutely strange that one of the parents have been removed from the home. Police say they won't be giving any more updates about this particular part of the case, but it would be interested in knowing which parent has been targeted by CPS, why and if it is connected at all to the disappearance of their missing daughter.
Crime analyst and profiler Chelsea Hoffman can be found on The Huffington Post, Chelsea Hoffman: Case to Case and many other outlets. Follow @TheRealChelseaH on Twitter or click here to contact Chelsea directly.