Tuscon officials involved in the Isabel Celis investigation have released 911 call recordings from the morning the 6-year-old girl was reported missing. These clips reveal a series of calls made from the home inhabited by the missing child and may also reveal a look into the personalities of the parents on the day she vanished. It's also being reported, mistakenly, that Rebecca Celis and the other two children she shares with Sergio Celis have moved from the home. On the contrary, Sergio Celis has been kicked out of the home and the boys are living there with Rebecca as their sole parent for the time being.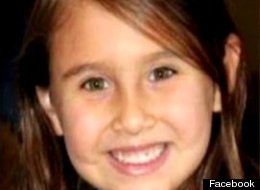 Child Protective Services and the TPD aren't clarifying on why the father of Isabel Celis has been removed from the home, but the 911 call made by the father reveal a "chuckle" and other odd behavior while on the phone with dispatch. The mother of this missing child seemed genuinely distraught on the other hand. Do you think the behavior of either of the parents of this missing girl is suspicious? Do you think the detail of the father being kicked out of the home adds to the confusion in this girl's disappearance?
Crime analyst and profiler Chelsea Hoffman can be found on The Huffington Post, Chelsea Hoffman: Case to Case and many other outlets. Follow @TheRealChelseaH on Twitter or click here to contact Chelsea directly.