The bodies of a missing mother and her 10-year-old son may have possibly been found in Iowa over the weekend. The search for Charlotte Schilling and her 10-year-old son Owen may now be over.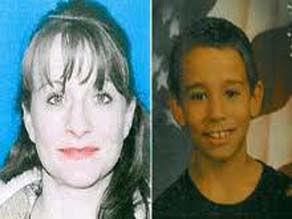 The FBI is working on identifying the remains discovered in a wooded area in Iowa by a man hunting mushrooms. The condition of the remains is a state of heavy decomposition and the overall state of the remains rendered it impossible to identify whether or not they belong to the missing mother and child. However, it's known enough that the bodies are indeed of a woman and a boy.
It's not known if the woman would have harmed herself and her child, but Charlotte was publicly reported as going through a tough emotional time. There is no telling how tough the time was or how it could have weighed on her. If there is a possibility that she was abducted with her son and then murdered, that must be looked into as well.
This whole case is sad.
Crime analyst and profiler Chelsea Hoffman can be found on The Huffington Post, Chelsea Hoffman: Case to Case and many other outlets. Follow @TheRealChelseaH on Twitter or click here to contact Chelsea directly.