The disappearance of Mickey Shunick remains unsolved, but the revelation of surveillance footage has caused a bit of an uproar. Authorities are now on the lookout for a white extended cab pickup truck with a short (or standard) bed. While this serves as new update in the investigation, it has also created a stir in regard to the comparisons it shares with another high-profile missing woman's case.
Indeed, it is shocking to see the surveillance images of the white pickup truck that is believed to be connected to the disappearance of Mickey Shunick. That's because the truck looks extremely similar to the extended cab pickup once connected to the disappearance of Lauren Spierer out of Bloomington, IN. There are various forums online containing discussion about these similarities, but something important must be pointed out. The two trucks, while appearing similar, do have at least one glaring difference. The above photo is the white truck being sought by detectives in the disappearance of Michaela Shunick. The photograph you see below is the white truck associated with the disappearance of IU student Lauren Spierer.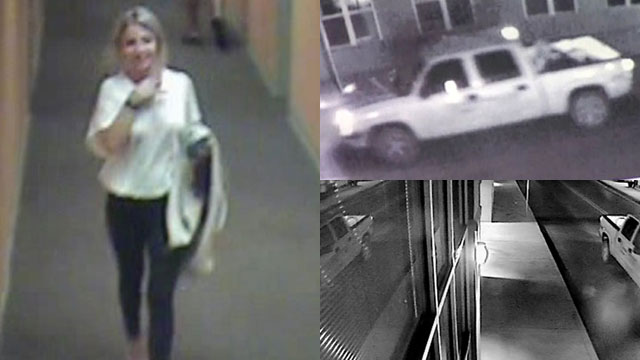 Do you think these are the same vehicles? Most likely, they are not. Nonetheless, it's eerie to see the striking similarities, especially when you've followed both missing women's cases closely.
Crime analyst and profiler Chelsea Hoffman can be found on The Huffington Post, Chelsea Hoffman: Case to Case and many other outlets. Follow @TheRealChelseaH on Twitter or click here to contact Chelsea directly.