Casey Anthony got pretty frumpy throughout the course of her trial, but it's being rumored that she's a fat slob of a woman now. In fact, it's reported that Tot Mom doesn't do anything but sit in front of her computer and eat since she's essentially living in hiding as the world's most hated woman.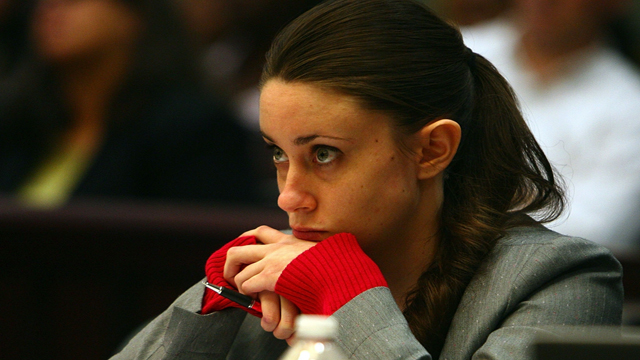 In fact, sources who claim to be close to Casey Anthony say that she's "a fat, broke, computer obsessed hermit."
"Quite honestly, she's gained a few pounds. She does nothing but sit in front of her computer and eat," said the source.
What's rather hilarious about this, albeit sad at the same time, is that there has been an ongoing sort of "bet" on the internet that Tot Mom would blow up like a balloon. In fact, there's an entire Facebook page titled "Watching Casey Anthony Get Fat," that has existed since way before she was acquitted of murdering her daughter. Well, kudos goes to this Facebook page for predicting this one.
Crime analyst and profiler Chelsea Hoffman can be found on The Huffington Post, Chelsea Hoffman: Case to Case and many other outlets. Follow @TheRealChelseaH on Twitter or click here to contact Chelsea directly.