The murder of 6-year-old Sierra Newbold is a mystery, but police are currently reviewing surveillance footage of the area in hopes of finding clues. Surveillance footage was taken from the home of the slain 6-year-old. Sgt. Drew Sanders of the West Jordan police acknowledged that there are "images of interest" on the footage that needs to be analyzed. What could these images hold in regards to what happened to the little Utah girl?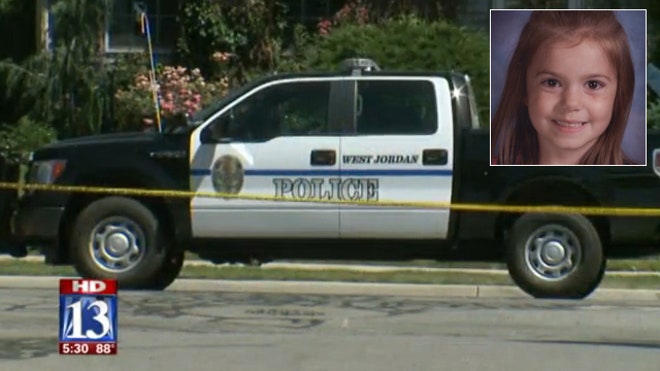 It's good that there are new details in this case. It seems that investigators are right on top of this case, and they may have some kind of idea as to what happened to the little girl. You see, nobody is cleared of suspicion in this case, and they will not reveal any persons of interest for the stability of the investigation. That in itself shows that they're hot on the trail of whoever assaulted and murdered 6-year-old Sierra Newbold.
There are a lot of questions remaining in this case and many of them will not be answered by investigators. People want to know if there were any signs of a break-in at the home of the slain child. The Sgt. will not answer that question, undoubtedly understanding the suspicion of the public. Sierra was found in the canal just 30 minutes after her mother reported her missing. So perhaps people are thinking she's somehow responsible. Though it wouldn't be the first time a mother was responsible for the sexual assault and death of her own child, there just isn't the evidence to conclude that at this time.
Crime analyst and profiler Chelsea Hoffman can be found on The Huffington Post, Chelsea Hoffman: Case to Case and many other outlets. Follow @TheRealChelseaH on Twitter or click here to contact Chelsea directly.