Police believe that Ayla Reynolds is dead, judging from forensic evidence obtained from the basement belonging to Justin DiPietro among other things that they have not released to the public. However, the Waterville police are still accepting tips, and some of them claim to be psychics. Extra Sensory Perception is something you either believe in or you don't, and with there being so many fruitcakes out there it's certainly hard to believe everything people claim. This latest update is rather ridiculous but there is a lot to say about it.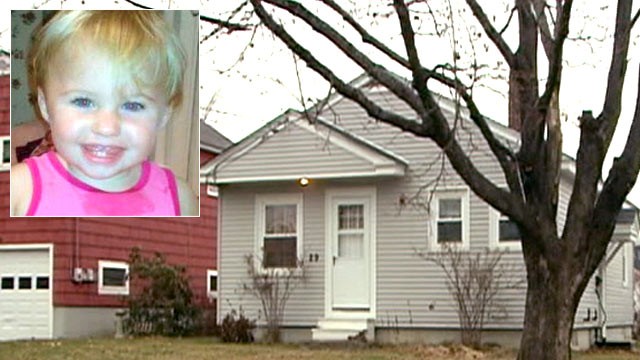 It's reported that 94-year-old William Wurzburg claims to have psychic dreams about the missing Maine tot, but the content of his dreams is kind of strange. In fact, it really doesn't seem as much like this man is a psychic than he is just an elderly man with a very overactive imagination and knowledge of the details of the case. It's common knowledge by now that investigators found "more than a cupful" of blood belonging to Ayla Reynolds in the basement of the home inhabited by Justin DiPietro, her father. Well, Wurzburg's dreams indicate that baby Ayla is being kept alive in a secret compartment in that very basement.
While this is most certainly a preposterous idea, one must also consider the possibility that this man could have some form of ESP that is pointing in him the direction of truth. You don't have to be a person of faith or even nonbelief to consider the mysteries of the human mind, even if that mind may seem feeble. Could it be possible that the remains belonging to the missing girl are somewhere hidden on the DiPietro property? Could the child, at any point, had been kept in a "secret compartment?"
It's all really unlikely, but police in Waterville along with the Maine State Police acknowledge that they do check on every tip that is given to them whether it's a psychic tip or not. Steve McCausland said the following:
"[Tips from psychics] obviously go into a category that is far different than a person offering specific information on something they have seen or heard that is first-hand, but we don't ignore them."
It's refreshing to see the investigators in Maine thinking outside the box with this investigation, because anything is possible. However, tips like the one spoken about above seem frivolous and wasteful. Nonetheless, it does bring questions on whether or not police chose to look more closely in the basement. Have they considered checking for compartments just in case? While the old may believe he is having visions of a live baby, she could very well be dead and hidden in this manner.
Crime analyst and profiler Chelsea Hoffman can be found on The Huffington Post, Chelsea Hoffman: Case to Case and many other outlets. Follow @TheRealChelseaH on Twitter or click here to contact Chelsea directly.