Casey Anthony and her mother Cindy Anthony should be forced to return Dr. Phil's money. You see, during the infamous televised interview of Tot Mom's parents, Dr. Phil donated $600,000.00 to a charity referred to as the Caylee Anthony Charity Fund for Missing Children. Instead of using that donation as it was intended, Cindy gave Casey "some" of the money. At least that's what has been revealed during this civil suit initiated by Zenaida Gonzalez.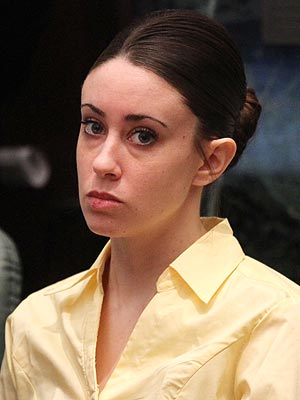 Depending on the circumstances, this could be considered fraud. Over a half a million dollars is a very generous donation from someone like Dr. Phil McGraw, and it's unlikely that he intended for even a cent of that to go to Casey Anthony. Nonetheless, the lawyers representing Gonzalez believe she received money from Cindy straight from that fund.
This would explain where her large amounts of money have come from, which is probably why the courts have demanded that she show her finances since she does not have employment at all. It is just a matter of weeks before this idiot is released off of probation and she will be free to leave the country. Here's to hoping she and her trash of a mother is caught up in something big that causes them both to be thrown right into the slammer where they belong -- with no key.
It's highly unlikely that Casey has a "wealthy benefactor" looking over her. In fact, it's even more likely that Cindy has been supporting her since her release from jail. After all, it was Cindy who lied and connived and twisted the story from the beginning to protect the little monster she undoubtedly groomed to be just like her.
Crime analyst and profiler Chelsea Hoffman can be found on The Huffington Post, Chelsea Hoffman: Case to Case and many other outlets. Follow @TheRealChelseaH on Twitter or click here to contact Chelsea directly.