Lynn Jackenheimer was possibly strangled and then buried in North Carolina, as indicated by search warrants. Law enforcement in the state are hoping to obtain valuable information from the cellphone records obtained by sheriff's this week. It's possible that with the last few hours of pings and activity on both her phone and the mobile belonging to Nate Summerfield, that officials may be able to locate her remains—even though it hasn't been 100% confirmed that she was murdered.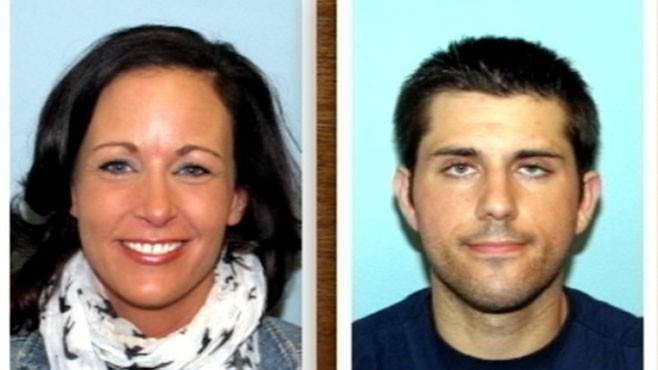 This latest update comes just hours after Ohio officials suspended their own searches for the missing woman and the man believed to be responsible for her disappearance and possible murder. Nathaniel Summerfieled returned from vacation with her two children, but she was not with him. He dropped the children off at their grandparents but told his brother that he strangled the 33-year-old mother of two. Summerfield is also missing, and as indicated by earlier speculation, it's easy to believe that he may have committed suicide not long after leaving the Ashland area.
The cellphone belonging to Lynn Jackenheimer was located in her suitcase, which was locked in evidence holding for at least two days. A search warrant will be used to implement the discovery. There is no word on how Nate Summerfield's phone was located or if it was in the suitcase with Lynn's.
It's sad news to consider that this young woman could be dead, but why would a man with such a violent past lie about murdering her? Strangulation appears to be the preferred method of attack for Nathaniel Summerfield, as he has choked and dragged the woman by her throat before—even going as far as pinning her to a kitchen table by her throat and locking her outdoors while naked. He would abuse and humiliate Lynn, but according to one of her close friends, she believed "he had changed."
Crime analyst and profiler Chelsea Hoffman can be found on The Huffington Post, Chelsea Hoffman: Case to Case and many other outlets. Follow @TheRealChelseaH on Twitter or click here to contact Chelsea directly.