The man responsible for the Samantha Koenig disappearance and murder may be responsible for the deaths of a middle-aged couple in Vermont. This latest update reveals just what kind of madman Israel Keyes may be. However, it really doesn't come as a shock, considering the severity of the crime he committed in Anchorage, Alaska several months ago.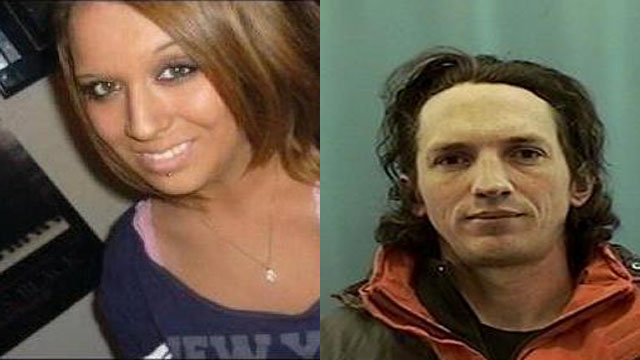 Israel Keyes awaits trial in the kidnapping and slaying of 18-year-old Samantha Koenig, but news reports out of Vermont are tying him to the murder of a couple who have vanished but not yet been found. It seems that Keyes told officials where they could find the bodies of the missing couple while being interrogated about the disappearance of Koenig.
So does that mean Izzy Keyes travels around the country picking people off as he sees fit? Does it mean he's a serial killer? As reported in many previous articles here on Gather News and throughout the web, it's been speculated that he shares serial killer tendencies from the beginning. However, he doesn't seem to be fitting with what victims he chooses. Samantha was an 18-year-old attractive barista, but the couple he is accused of murdering in Vermont are homely, or plain, and middle-aged. This indicates that sex isn't what triggers this man's rage. Could he be fueled by money?
When he was apprehended for the disappearance of the Anchorage barista, he had several rolls of money in his floorboard. He had been making several withdrawals from an account using a stolen ATM card. So this indicates with a lot of certainty that he is a money-powered killer. It appears that his carpentry business isn't panning out, right guys?
It's good that this man is already behind bars. Things probably wouldn't have turned out this way had it not been for the excellent investigation tactics used by Anchorage detectives and the FBI. As far as the locals of Anchorage were concerned, at the time, someone else was responsible for the crime. Everyone was quick to publicly lynch an innocent man who had once been sexually familiar with the 18-year-old woman, and had investigators used such poor judgement, he'd be behind bars while the true culprit would be free to murder and harm more people.
Crime analyst and profiler Chelsea Hoffman can be found on The Huffington Post, Chelsea Hoffman: Case to Case and many other outlets. Follow @TheRealChelseaH on Twitter or click here to contact Chelsea directly.