Missing Iowa girls Lyric Cook and Elizabeth Collins still haven't been found, but two other girls in the state have kicked up quite a stir by fabricating an abduction attempt. The two girls, ages 11 and 14, aren't being named, but they put the Indianola area on high alert after claiming a man in a white van tried to lure them away on Monday night.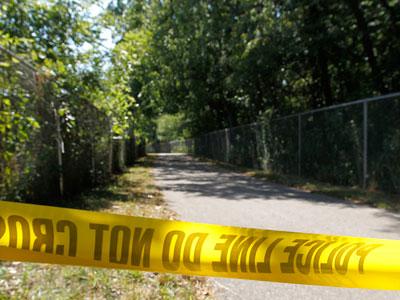 After being interrogated by investigators, the story told by the two girls began to crumble, and they both admitted to hoaxing the entire story. While the disappearance of missing Iowa girls Lyric and Elizabeth inches close to the one-month mark, these girls created unnecessary stress in a time of high tension. Both girls admitted that they had fabricated the fake abduction to "play a joke on a relative," but to be honest they played this cruel and heartless joke on the entire state, and pretty much most of the nation that's been fascinated with the true disappearance of Lyric Cook and Elizabeth Collins.
This is similar to the horrible prank played by two young Arizona girls who called Tucson police pretending to be missing six-year-old Isabel Celis—and they're being charged with a crime for their mean joke. It's only fair that these two children be taught a lesson for the seriousness of what they pulled. Yes, children will be children, but without discipline and proper intervention, these two jerky kids will end up growing into jerky adults who pull far meaner pranks.
Crime analyst and profiler Chelsea Hoffman can be found on The Huffington Post, Chelsea Hoffman: Case to Case and many other outlets. Follow @TheRealChelseaH on Twitter or click here to contact Chelsea directly.