There is a booth at the Iowa State Fair, dedicated to missing Iowa cousins, Lyric Cook-Morrissey and Elizabeth Collins, complete with a box for anonymous tips. Will someone leave the tip that leads to the girls? Time will tell, as the fair is going until August 19th.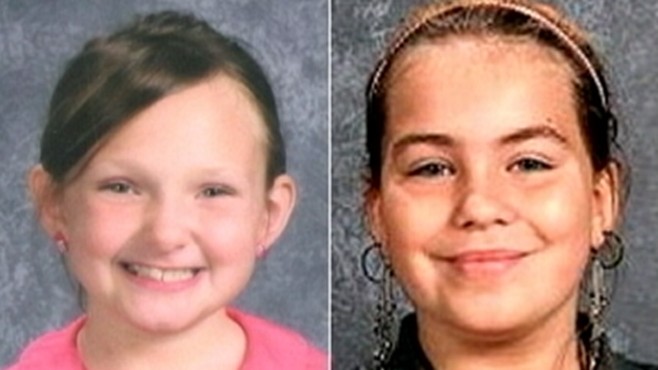 Really, is the booth anonymous? Likely, authorities are watching it like hawks to see who drops notes in there. However, the thought process behind it is good and maybe someone actually will use it. There has been one tip put in and it is being investigated, so that's, at least, promising.
The girls have been missing for a month, today. They were last seen riding their bikes away from the Meyers Lake area in Evansdale, Iowa. Their bikes were found later the same day they disappeared, near the lake? How did they get there? More importantly, where are the girls? What happened to them? Is this a becoming all too common case where the parents did something to them? Or was it the uncle, who overdosed right after their disappearance? Were drug dealers after Lyric's parents and took the girls as revenge for snitching?
With any luck, someone at the fair will leave the tip with the answer. Maybe the girls will be found soon, maybe they will even be alive. It's likely difficult to keep two children concealed for this long without someone knowing, but then again, Jaycee Dugard wasn't found for 18 years.