Missing Iowa girls Lyric Cook and Elizabeth Collins still haven't been found, but the FBI claims that there are new leads in the case. What's more, they still believe that the two missing cousins are still alive. What could these new leads be, and when will the optimism of the FBI pay off successfully in this case?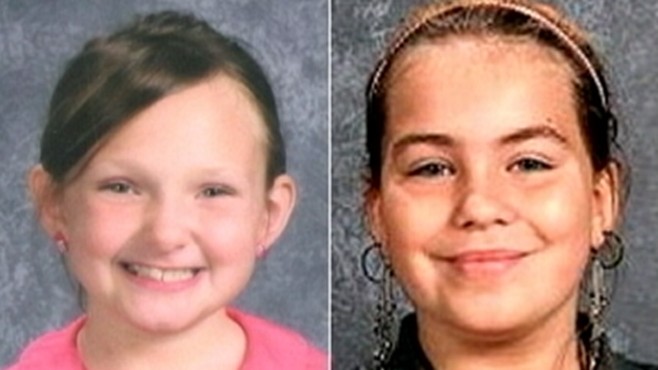 FBI spokeswoman Sandy Breault wouldn't confirm or deny any questions asked about the disappearance of the two missing cousins; such as whether or not they were abducted for ransom or whether they were abducted by family members or non-relatives. However, the FBI seems to be confident that these two girls are alive. The investigative body has acknowledged that there are new leads in the case of the two missing Iowa girls.
Sadly, the FBI won't clarify on what these new leads are, but the spokeswoman stated that it's important for the family members and the community to hold onto hope. Well, here's to hoping the FBI isn't feeding into any false hope, which is only counterproductive in cases like these. The most important time span of a disappearance is the first 48 to 24 hours, and after that the chances of finding a missing person alive get slimmer and slimmer.
One thing is curious for sure; that the above cited source asked about an abduction "for ransom." Did the family owe money to someone? It's common knowledge by now that the family of the missing girls has its share of problems. Lyric's parents struggle with crystal meth addictions off-and-on, and their paternal uncle just recently recovered from a drug overdose. Meanwhile, the grandmother who was supposed to be watching them when they vanished seems more intent on protecting her own than releasing any info that could be helpful in actually finding the girls. That's a shame. So maybe there may be weight to the ransom theory. Could they owe money to drug dealers? This speculation may seem over-the-top, but this is one disturbing case as it is.
Crime analyst and profiler Chelsea Hoffman can be found on The Huffington Post, Chelsea Hoffman: Case to Case and many other outlets. Follow @TheRealChelseaH on Twitter or click here to contact Chelsea directly.