Authorities are leaving no stone unturned in the search for missing cousins Lyric Cook-Morrissey and Elizabeth Collins. The girls disappeared July 13th, after leaving their grandmother's house to go bike riding. Their bikes were found near Meyers Lake in Evansdale, Iowa that same day, but no girls. The public immediately assumed there was a sex offender involved, which is not that far-fetched in this day and age. It's actually a far-too-frequent reality.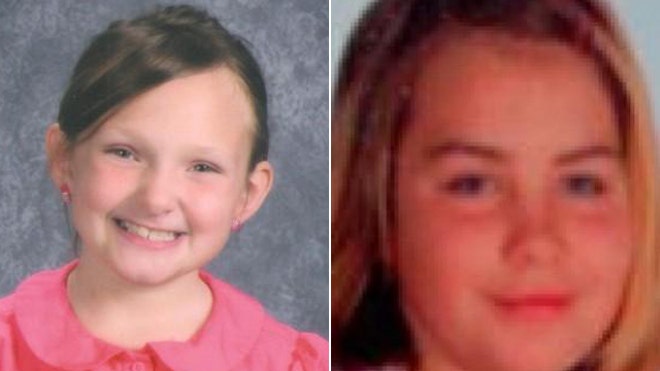 One of the first things done by Black Hawk County authorities was to interview all the sex offenders in the area, just sort of a checking in, how have you been, did you take any girls from the area recently kind of visit. All were accounted for. However, a smart (and guilty) sex offender would know that they would be coming to check and he would have an air-tight alibi and have the girls stashed somewhere else. That, of course, is speculation, but to understand how a criminal thinks, one must think like a criminal.
Turns out one percent of Iowa's sex offenders, which equals 52 people, have absconded from Iowa, making the search for them difficult. This is actually a bigger problem, nationwide, with the national total being about 14 percent, or around 100,000. These numbers are not exact because, well, they aren't reporting...
Where are Lyric and Elizabeth? Were they taken by a sex offender? Was someone really mad at their parents? Did their uncle, who was hospitalized for a drug overdose shortly after their disappearance, have any part in this? All the unanswered questions don't sit easily with the family of the missing girls, the town, or the public. Hopefully, the tip box at the Iowa State Fair will provide some useful information leading to their whereabouts.