Jill Cutshall has been missing from Norfolk, NE for 25 years with no evidence left for police to follow. There were many circumstances which hindered the investigation.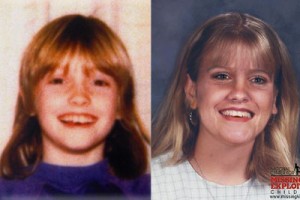 First, Jill was last seen around 6:30 am on August 13th, 1987, but wasn't reported missing until after 6 pm. This was simply because no one knew she wasn't where she was supposed to be. She was last seen on her babysitters' front porch, but the baby-sitter just assumed her father hadn't gone to work that day when Jill didn't show up. And her father and stepmother thought she was at the babysitters', because she had walked there that morning. Foul play was automatically suspected when Jill didn't return home, as they didn't believe her to be a runaway and she hadn't been at any of her friends' houses. Because of this lag in information, there was no real "crime scene."
Jill's clothes were found at Wood Duck Wildlife Refuge outside of Norfolk, but a search of the area yielded no clues to her whereabouts. There were thousands of leads, even some from out of state, but none of them led to any productive information. It was literally as if Jill just disappeared.
Kermit Baumgartner had been interviewed several times. He was a sex offender who lived in the same building as Jill's father and stepmother, as did David Phelps, who was eventually tried, convicted, and sentenced to life in prison for kidnapping Jill, with the intent to sexually assault her. This, of course, couldn't be proven, because Jill's body was never recovered. It is believed that both Baumgartner and Phelps were involved in Jill's disappearance, but without evidence, who's to know?