Missing Iowa girls Lyric Cook and Elizabeth Collins aren't the only members of the family to disappear, it seems. A family member of the two girls spoke exclusively for a Gather News article in an informal interview about the abduction of two other kids in the family. The children, who are named Shelby and Doug (ages 2 and 4), were allegedly abducted by their father Mark during a dispute between him and the children's mother. It's strange that this occurred in the very same family just this year, right before the two cousins vanished a month ago.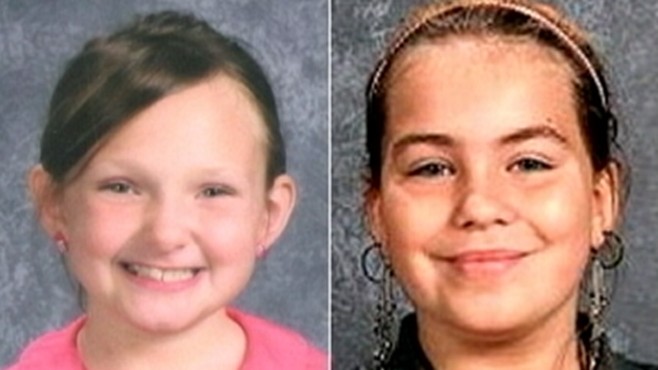 Brooke is a cousin of the two missing Iowa girls, and she had this to say about Mark and the two children he kidnapped (last names omitted):
"He had them for a while but failed to bring them back to their mom, so she called the police. They were found in a hotel in Florida, he was going to take them to Mexico. He should have never had unsupervised time with his kids, he has an extensive criminal record, and I truly believe he would have killed his kids if he had gotten to Mexico. They were gone for about a week."
This likely has nothing to do with the strange disappearance of Lyric and Elizabeth, but the fact that this goes on in the family may possibly shed light on what may have happened. Could another family member have abducted the two missing cousins? Perhaps someone was aware of the history of the other children being abducted and took this as an opportunity to make the family look guilty.
While Brooke was able to shed that small bit of light on the family history, she wasn't able to provide more information about the disappearance of Lyric and Elizabeth, which is to be expected. She acknowledged that the family really doesn't know anything more than what the authorities allow them to know -- which is a shame. The FBI acknowledges that the girls may still be alive, but haven't clarified as to why. At least they are sharing enough hope to believe the girls could eventually be rescued and returned home.
Crime analyst and profiler Chelsea Hoffman can be found on The Huffington Post, Chelsea Hoffman: Case to Case and many other outlets. Follow @TheRealChelseaH on Twitter or click here to contact Chelsea directly.