Misty Morrissey, mother of missing Iowa girl, Lyric Cook Morrissey and aunt to Elizabeth Collins, was hospitalized Monday evening. She was taken to Allen hospital after being found unconscious and unresponsive at a relatives' home.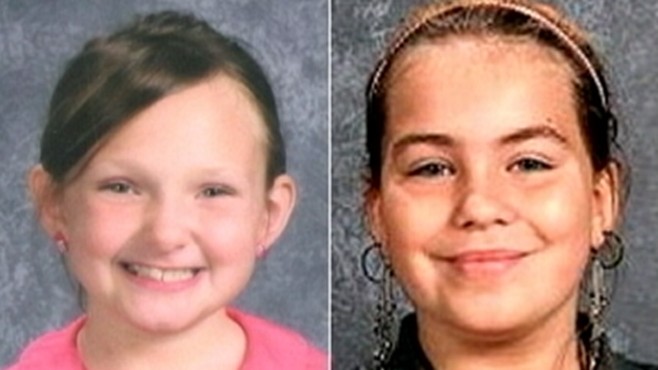 With her past drug history, could it be possible that she has once again fallen into meth's trap? Her brother, Jeremiah Cook, was also hospitalized not long after Lyric and Elizabeth went missing, for what was believed to be a drug overdose. Clearly, this family has some drug issues, as many families do. However, most are not thrown into the spotlight, which has happened to this family, due to the girls disappearance. Lyrics' father, Dan Morrissey, is also scheduled to appear in court later this month, on, you guessed it, drug charges.
Could drugs have anything to do with the girls disappearance? It seems to be one of the ties that bind this family together. There are so many avenues that could be taken with that suspicious path. Their abduction could be stemmed from a drug deal gone wrong, or someone fearing that someone else would talk.
However, their disappearance could also be tied to the numerous abduction attempts that seem to be plaguing Iowa in recent months. Apparently, someone thinks they have discovered a cash cow, so to speak, in the American Heartland, where these children will go unnoticed. Are they planning to sell them into sexual slavery? Or could their plans be just to abuse and discard them on their own? Either way, with no new leads things are starting to look grim for Lyric and Elizabeth.
There is a $50,000 reward for information leading to their whereabouts. Pink ribbons are visible as far as the eye can see, to keep the girls in people's minds, but with media interest dwindling, it will be hard to keep them in the spotlight. If you know anything about the disappearance of Lyric Cook-Morrissey and Elizabeth Collins, please call the tip line at (319) 232-6682. It's been over a month since they were last seen, but you may have that key piece of information.