The grandmother of missing Iowa girls Lyric Cook and Elizabeth Collins is changing her story regarding the drug overdose her son allegedly suffered a few weeks ago. Wylma Cook blatantly lied when she denied claims of the drug overdose today, when weeks ago she was on-board with the drug overdose treatment, while refusing to discuss the drugs Jeremiah Cook may have been taking. So now it's hard to tell what the truth actually is. Why is Wylma Cook being dishonest?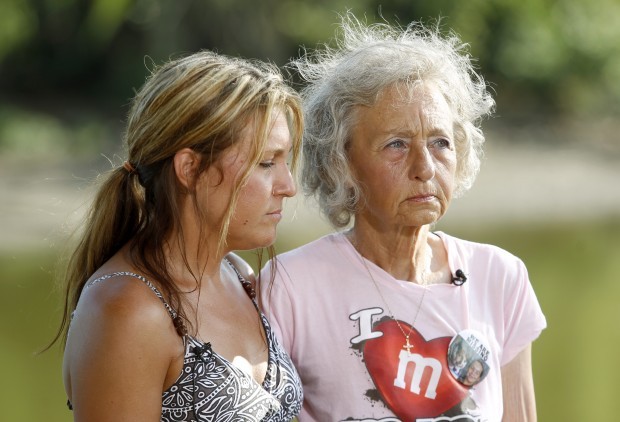 Wylma said today that reports of Jeremiah's overdose were untrue and that he was hospitalized for a heart problem; he allegedly suffered a blocked artery that required a stent. However, this is just one of the very many sources in which Wylma Cook acknowledges that Jeremiah suffered a drug overdose due to the toll taken on him in the disappearance of his two nieces. This is the same time it was revealed that he referred to the two missing Iowa girls as his "most prized possessions."
Knowing that Wylma Cook is now being untruthful, or at least half-truthful, has she taken a polygraph test regarding the disappearance of her granddaughters? Research on the case indicates that the mothers and fathers of the missing girls took poly tests, but nothing really shows up for grandma. Since she's showing an untruthful side, it's not very far-fetched to consider she's not being entirely truthful about the case in general. No offense, but these two girls vanished on her watch and she can't decide whether her son had a heart attack or suffered from a drug overdose. There's a problem here.
Crime analyst and profiler Chelsea Hoffman can be found on The Huffington Post, Chelsea Hoffman: Case to Case and many other outlets. Follow @TheRealChelseaH on Twitter or click here to contact Chelsea directly.