Missing Kansas City baby Lisa Irwin still hasn't been found, and there aren't any known investigative updates in her strange disappearance. The one-year anniversary of this case will be in about a month, so is interest still high in this sad missing child's case?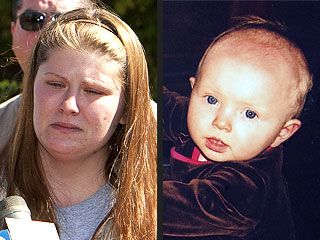 Even though this source touted an update in the missing child's case, it doesn't appear that there are any true updates. Nonetheless, investigators are still seeking tips for leads to investigate on in the disappearance of the Kansas City baby. With a year coming just around the corner for this case, do you think police will acknowledge any new updates or even persons of interest in her disappearance?
From the beginning, the parents of Lisa Irwin seemed a little suspicious regarding her disappearance—in particular, her mother Deborah Bradley. Bradley at first wasn't completely honest with detectives about the last time she'd seen the baby, withholding the fact that she was extremely inebriated the night she vanished. She later admitted to the fact, but then she failed a polygraph test. She publicly stated on camera that she was probably going to be arrested as a suspect in the baby's disappearance.
Not long after Deborah Bradley's strange behavior, it was reported that cadaver dogs 'hit' on the floor next to Deb's side of the bed in her bedroom. It was later written that these dogs also hit on clothing and blankets in the home. There are plenty of other details in this case that make the mom appear suspicious, so what will she have to say come the anniversary of Lisa's disappearance?
For longterm coverage of this case click here.
Crime analyst and profiler Chelsea Hoffman can be found on The Huffington Post, Chelsea Hoffman: Case to Case and many other outlets. Follow @TheRealChelseaH on Twitter or click here to contact Chelsea directly.