Convicted rapist and murderer William Davis III has asked for the death penalty at least twice now for his actions. Do you think his wish should be granted, or do you think he should continue serving a life sentence without parole? The man abducted 19-year-old Fabiana Malave in 2009 at knifepoint before raping and strangling her to death in his home.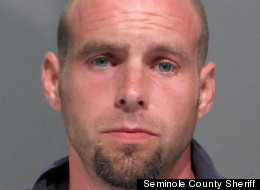 "Quite frankly, I think that it's rather asinine for anybody who's in this position to actually be given the alternative of life in prison," said the convicted murderer.
That was very eloquently put for a man who sexually assaulted and murdered a teen before deciding to hang out with her dead body in his SUV. You know, it's really sad on all fronts. It's tragic that Malave died in the first place. She was a victim who didn't deserve to cross paths with this rapist. But at the same time it's tragic that William Davis III is broken and knows it. Imagine committing an act so criminal that you want to die over it—and not in the figurative "omigod just kill me," sense of wanting to die. This guy feels such crushing remorse and sickness for his actions that he does not want to live. He wants the state of Florida to put him down for what he did.
To be opinionated, this man deserves for his request to be granted. Some may feel that a life in prison is fitting punishment for someone who wants to die. But maybe consider that this isn't about revenge—but humanity. Davis is a human who committed an unthinkable and horrific thing, but he's broken. Even his defense team tried to have him tried as "legally insane."
Crime analyst and profiler Chelsea Hoffman can be found on The Huffington Post, Chelsea Hoffman: Case to Case and many other outlets. Follow @TheRealChelseaH on Twitter or click here to contact Chelsea directly.