It's hard to believe that it has nearly been a year since Lisa Irwin vanished. The 10-month-old was reported missing from her Kansas City home on October 4, 2011, and there has been no sign of her.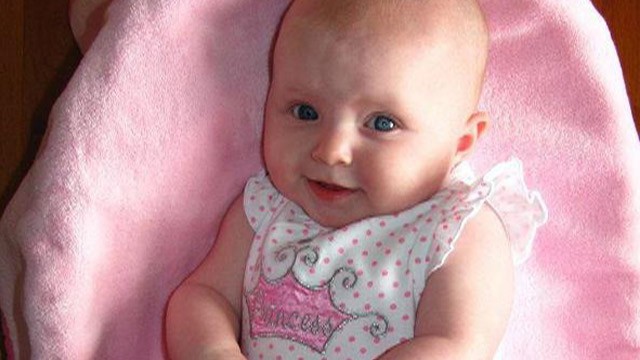 This case has been plagued with strange twists from the beginning, with inaccuracies in the story provided by Deborah Bradley, Lisa's mother, who admitted that she had been heavily drinking the night her baby disappeared. There's was also strangeness involving the cell phones stolen from the Irwin house and a mysterious phone call that may or may not have occurred, to the cell phone of Megan Wright. Couple those facts with a nearby dumpster fire, a suspicious person carrying what appeared to be a baby from a wooded area in the wee hours of the morning, and a crazy psychic and it's no wonder there has been no progress made in this case.
According to police, they have throughly investigated 1,667 tips and are still looking closely at about a dozen. A new release stated:
A KCPD detective and FBI agent actively work the case nearly every day. They still are looking for quality tips. They have gone back over nearly 100 previously closed lead, re-interviewing those involved, to ensure they haven't missed anything. They and the Crime Lab analysts also have re-evaluated several pieces of forensic evidence. Dozens more detectives stand at the read to investigate a break in the case.
Investigators say they have exhausted any leads the family has offered up, and those were of no benefit. Police are still requesting the opportunity to interview Deborah Bradley one-on-one. As she was the only adult in the home at the time of Lisa's disappearance, police believe she may have information they need.
One can only imagine the guilt Deborah Bradley must feel. On the night she chose to drink wine with her neighbor, someone took her baby. Really, it could have happened to anyone. When you put your kids to bed, even babies. Do you sit and watch them the whole night? Of course not. You have a little time to do with as you please, before going to sleep yourself.
Since that early morning phone call, reporting her missing, every thing the parents of Lisa Irwin have said or done has been analyzed to death. From them misspeaking about lights being on and the not remembering the exact second when she last checked on the baby, the media has picked at every detail, trying to make the family look more and more guilty. And so what that they prefer not to have prayer vigils in front of their house? Maybe they aren't religious. Maybe they are tired of the spectacle. Maybe they just want the media off their ass and the police to find their kid.
This family will not be complete until Baby Lisa is found and returned. With their being absolutely no evidence that she is not alive, it's 100% reasonable to believe she will come home one day. Think Jaycee Dugard or Elizabeth Smart. On the other hand, 7-month-old Christopher Abeyta was taken from his parents bedroom in 1986, while they were in the room, sleeping, and has never been found. Same with 5-month-old Sabrina Aisenberg. So really, it could go either way. Hopefully, she will be returned to her family. A year is a long time to be away from home.
Photo credit: ABCNews.com