The disappearance of April Jones still hasn't been solved while one man is behind bars on suspicion of abducting the 5-year-old girl. However, new concerns are rising after surveillance footage revealed a mystery man in the frame around the location where the little girl is believed to have gotten into the known suspect's Range Rover. Could this mean that two men are involved in the abduction of this child?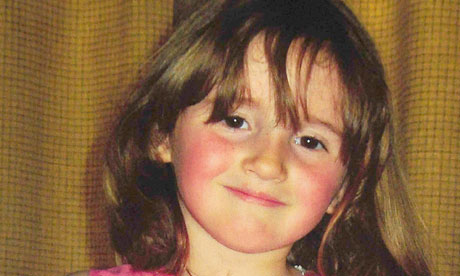 While the parents are concerned for the girl's need for her cerebral palsy medication, April Jones could either be dead or held captive somewhere. The man currently being held on suspicion claims that he "isn't in the position" to help officials locate the missing 5-year-old. Don't you find that wording rather strange? He isn't "in the position" to help.
The surveillance footage of this mystery man, paired with the words of suspect Mark Bridget kind of sheds a new possibility on the case. Supposing this was a two-person partnership, could April be alive? Statistically, the odds of this little girl being alive are slim to none, but it's important to look at all possibilities in these cases -- especially when sometimes so-called "miracles" do happen. Nonetheless, it's statistically rare for two men to work together to abduct a child. In fact, it's so rare there aren't any easily found statistics on the concept, but there are instances of groups of men working in child sex slavery rings for human trafficking and child pornography trading purposes. Could the missing child be a victim of something sinister like that?
Hopefully more details continue to flood the headline regarding this missing child, but even more, hopefully this child is found safe and alive.
Photo: Guardian
Crime analyst & profiler Chelsea Hoffman can be found on Huffington Post or Chelsea Hoffman: Case to Case. You can follow her on Twitter @TheRealChelseaH or contact her via her personal blog.