Autumn Pasquale was allegedly lured away by suspect Justin Robinson several hours before she was reported missing by her parents. That has been proven by screenshots taken from the Facebook discussion between the slain girl and one of the suspects in her gruesome murder. Shortly after Justin and his 17-year-old brother Dante were arrested for the girl's murder, her parents lashed out at the law enforcement officials who searched for the girl and ultimately located her slain remains. They blamed them for the search ending negatively, blaming their response time.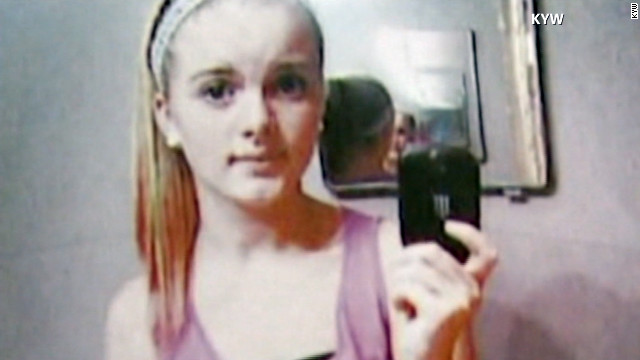 With the release of the Facebook conversation between Autumn and Justin, her parents have gone silent on the criticism they were spouting against New Jersey officers. It's been made apparent that any search efforts made by the police were done so long after the girl was allegedly strangled to death by Justin and Dante Robinson. It's understandable that the parents are angry; what parents wouldn't be? But it's important to aim that anger in the appropriate direction -- and that direction is toward the suspects in this senseless murder.
The two teens accused of murdering Autumn Pasquale appeared in court today and the judge decided that both of them will remain in police custody. This is obviously good news for the family of the slain child and others in the community of Clayton, New Jersey.
Photo: CNN
Crime analyst & profiler Chelsea Hoffman can be found on Huffington Post or Chelsea Hoffman: Case to Case. You can follow her on Twitter @TheRealChelseaH or contact her via her personal blog. Fan the Facebook page for updates on missing persons cases, issues in civil rights and details on Chelsea's fiction works.