Seventeen-year-old Austin Sigg confessed to kidnapping, murdering and dismembering 10-year-old Jessica Ridgeway. However, he may not have ever confessed had his own mother not called the police on him. Mindy Sigg has been known to make only one statement to the media, but it's ambiguous and vague to say the least. The question that should be on everyone's mind should be what led Mindy Sigg to turning in her own teenage son for the murder of the Westminster, Colorado girl.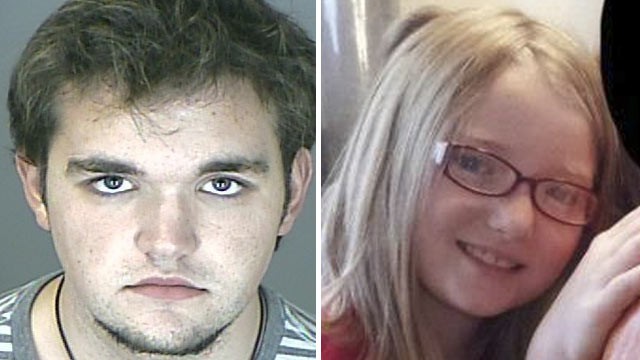 Officials won't reveal what led the teen's mother to turning him in, nor can the media seem to get back in touch with the woman. Her only known statement is very short, choppy and to the point:
"I made the phone call, and he turned himself in. That's all I have to say."
There is plenty of speculation surrounding what may have led Mindy to turning in her son, but there are no known facts. However, general speculation seems to aim in the direction of the wooden cross found in the investigation behind Jessica's murder. Could Mindy have recognized the cross as her sons or did something else push her to turn him in?
Austin Sigg not only confessed to law enforcement, but admitted to them that the missing parts of Jessica Ridgeway's body were located under their home in the crawlspace. Could the mother had discovered this grim fact, leading her to turning him in?
Photo: ABC News
Crime analyst & profiler Chelsea Hoffman can be found on Huffington Post or Chelsea Hoffman: Case to Case. You can follow her on Twitter @TheRealChelseaH or contact her via her personal blog. Fan the Facebook page for updates on missing persons cases, issues in civil rights and details on Chelsea's fiction works.