Missing IU student Lauren Spierer still hasn't been found, and it's becoming more and more likely that her disappearance will become a total cold case. With there being essentially no investigative updates in around a year, it must be difficult for the young woman's parents—who have been adamant in keeping awareness of her high since the day she vanished.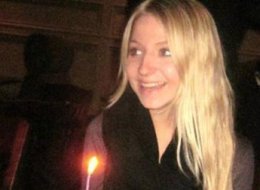 It's been several months over a year since Lauren vanished after partying with friends at Kilroy's bar in Bloomington, Indiana. The last people to see her claim that she wandered home, barefooted and drunk, in the very early morning hours of June 3rd. None of her friends have agreed to take a polygraph test, and one of them has gone as far as to claim he suffered a bout of amnesia in just the block of time that she vanished.
The parents of Lauren Spierer still speak to the media. They still want answers, and it just looks like the reality is that they will not get them. They said the following:
"We still have that hope that someone will have a crisis of conscious and come forward, share what they know, help us find our little girl, and end this nightmare."
Rob and Charlene Spierer also acknowledged that they have spoken recently to officials who say that they still investigate leads, but they are becoming fewer and fewer as time goes by. This case is verging on two years old, and it is going cold. Will Lauren be found before officials quit investigating altogether?
Photo: Huffington Post
Chelsea Hoffman is a candidly opinionated crime analyst with a lifelong interest in criminology and activism. She also owns 'Girl Nerdology' and is the author of several fiction stories. Follow her on Twitter @TheRealChelseaH or email her privately through Chelsea Hoffman: Case to Case.