A presumed murder-suicide on Saturday not only ruined a girl's sweet 16 party, but robbed her of her parents forever. Gant Daily reports that 43-year-old Kelly Suckla fatally shot his 44-year-old estranged wife Kristi Suckla before turning the gun on himself. It's also reported that the couple argued before the shots were fired that ended both of their lives.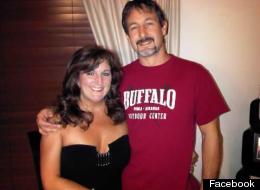 While children and grandparents were in the home during the birthday party, the two were fighting outside the front door of the residence. This is where Kristi Suckla was allegedly shot repeatedly in her neck and body by her estranged husband. There is no doubt that this left their family traumatized, and that will last for many years to come.
This is another tragic occurrence of gun violence in the U.S., especially pertaining to domestic violence. There is no word on exactly why they were fighting, as it's reported that Kristi remained friendly with her former husband. Perhaps these questions will never be answered.
Photo: Huffington Post
Chelsea Hoffman is a candidly opinionated crime analyst with a lifelong interest in criminology and activism. She also owns 'Girl Nerdology' and is the author of several fiction stories. Follow her on Twitter @TheRealChelseaH or email her privately through Chelsea Hoffman: Case to Case.