Will an Alabama boy who was kidnapped nearly a week ago survive the horrific ordeal in which he is entrapped? Day six of the nationally publicized hostage situation has begun and alleged captor Jimmy Lee Dykes doesn't appear to be any closer to giving the child back to his parents. Meanwhile, officials are remaining as tight lipped as possible about the goings on around the underground bunker where Dykes and his pint sized hostage are holed up.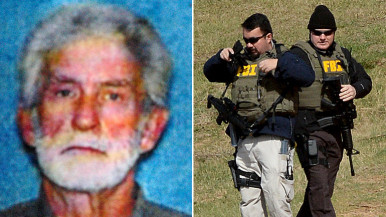 Officials are being very delicate in how they handle this case, and it's been expressed that the wrong move could mean death for the five-year-old captive child. This is a chilling revelation that justifies the length of time taken to diffuse this situation. Nonetheless, with nearly a week past, it's hard to imagine there will be happy ending.
Jimmy Lee Dykes is reported as being a paranoid and menacing figure in the area, and officials have acknowledged that he has electricity and a television in the bunker where he is keeping the child hostage. That means he may be able to see news reports about this hostage situation, so it's understandable why officials are being so secretive. But will there ever be answers when this is all said and done?
Earlier it was reported that the five-year-old Alabama boy suffers from some kind of medical condition. It's been clarified now that the child suffers from asperger's as well as other behavioral/emotional disorders. No doubt, this hostage situation will prove traumatizing to the child, if he pulls out of this safely. Hopefully he is not being abused while being held hostage by the man who is accused of shooting his bus driver dead.
Photo: Huffington Post
Chelsea Hoffman is a candidly opinionated crime analyst with a lifelong interest in criminology and activism. She also owns 'Girl Nerdology' and is the author of several fiction stories. Follow her on Twitter @TheRealChelseaH or email her privately through Chelsea Hoffman: Case to Case.