Warning: Graphic photos!
Jodi Arias has been on the stand for eight trial days, which is like forever in these proceedings; not only because she has discussed every minor point to death, but also because of the many breaks and black out days for this case. Not only do they not have court on Mondays and Fridays, they don't start until 10:30 am PST, and they aren't ever in court very long, taking 2 hours off daily for lunch, and a twenty minute break in the afternoon. Even with all those breaks, Arias has been sharing her story for several weeks, telling a tale of abuse and sexual perversion, that really sheds a negative light on Travis Alexander. Has no one ever told her you shouldn't speak ill of the dead, especially if you are just seconds away from the death penalty?
In all honesty, Jodi's version of events could be true. Just based on the information that has been released to the public about her and Travis, the things she said have a remote possibility of being accurate. While it would have been difficult for Travis to keep this "other side" completely secret from everyone else on the planet, it's possible. Her entire version of events could have happened, but after her telling lie after lie, it's hard to judge what you can believe from this girl. The other side of this story is just as believable, that Jodi Arias was an obsessed stalker and Travis Alexander tried everything to end his connection with her. Either way, justice must now be served for the man who, at 30 years old, was brutally stabbed 27 times, had his throat slashed, and had been shot in the face, on June 4th, 2008, in his Mesa, Arizona bathroom.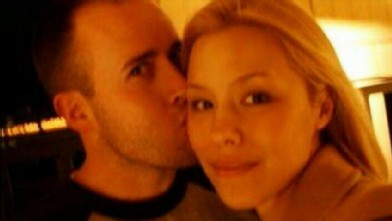 Social media is all abuzz, expecting Thursday to be the day when prosecutor Juan Martinez begins his cross examination of Jodi and, boy, does he have a lot of ground to cover. She has told of every boyfriend she's had, about abuse by her parents, and every detail of her relationship with Travis Alexander and the friends they had, most of whom appear to have been Travis' friends that Jodi glommed onto, trying to further entwine herself in his life. Where can Martinez even start with his questioning? He could just take the simple route, asking her to admit, just one more time, that she did, indeed, murder her lover, even taking steps to cover her tracks or he could drudge everyone back through her tale, picking up on the details that, surely, everyone has picked up on as lies. Mr. Martinez does have the challenge of proving that this wasn't Jodi defending herself, but rather she drove over 1,000 miles, from Yreka, California to Mesa, with the intent to kill this man. The prosecution does have their work cut out for them, as the defense may have done their job creating a tiny, tiny, minuscule amount of reasonable doubt.
How many days will the prosecution spend cross examining Jodi? With this, it's no wonder the case is expected to last until April. Beginning on January 2nd, 4-and-a-half years since Travis Alexander was murdered, this case finally makes it to trial, and week 7 of testimony is just about to wrap up. The story's not over yet, folks. Let's see what else can be "learned" about Jodi Arias, as if your retinas aren't scarred enough...
Photo 1 credit: Salt Lake Tribune
Photo 2 credit: ABC News
Photo 3 credit: Tumblr